Email is set to have another record-breaking year: in 2022, the number of emails sent and received daily is expected to exceed 333 billion, according to a Radicati Group study. Not taking advantage of this extremely popular mode of communication yet?
Also Read: How To Boost Website Traffic With SEO Analysis
Also Read: How To Get Your Facebook Page Or Account Verified
It is still not too late: You can begin growing your list immediately by locating a reputable email service provider. Whether you start with a simple newsletter or expand into broader direct email marketing, the Data & Marketing Association reports that you can increase your ROI by $42 for every $1 spent.
However, what if you've been sending emails in vain? This could be a result of some bad habits picked up along the way. Rest assured, this happens to everyone, but the good news is that it is easily rectified.
Lack Of Consistency And Tardiness
It's something businesses do repeatedly: send a couple of emails and then vanish for months—a surefire way to eliminate your chances of connecting with the people on a list. Re-entering subscribers' inboxes following an extended absence can have a number of negative consequences.
Some people may forget who you are and thus unsubscribe immediately, while others may become irritated and report what you send as spam. To increase engagement, create a schedule, even if it's just one email per month, but be consistent.
Also Read: Blended Learning Is The Future Of Education.
Failure To Read Welcome Emails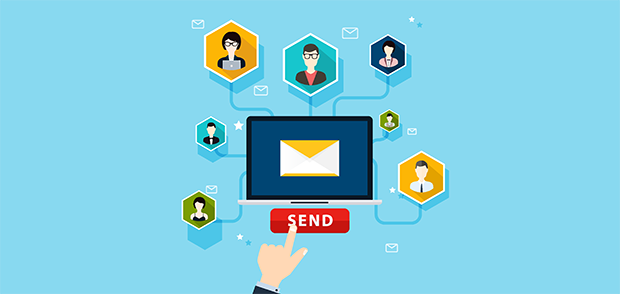 According to Invesp research, welcome emails receive four times the number of clicks as other types of emails, so if you don't have one prepared, you're missing out. What to include is entirely up to you, but beginning with a thank you for subscribing and a brief introduction to yourself is a solid foundation.
Additionally, incorporate a few useful links that direct visitors to your website; make it simple for them to find what they're looking for. If possible, sending a complimentary resource would also make an excellent first impression (an ebook, a short checklist, an infographic, useful video, etc.).
An Out-Of-Date List
Developing a robust email list is critical to effective marketing. Bouncing occurs when messages are sent to invalid addresses. A bounce rate of more than 2% indicates that you are not adhering to best practices, and it won't be long before your emails begin to go to the junk folder.
To avoid this, verify your list at least four times a year. A verification service (e.g., ZeroBounce or Xverify) filters out invalid emails and other types of email contacts that prevent you from reaching inboxes.
Also Read: 7 Traits To Emotional Intelligence
Do You Immediately Remove Spam Complainants?

Speaking of risky contacts, abuse emails are unlike anything else in terms of jeopardising your deliverability. These are the consequences of people repeatedly clicking the "mark as spam" button, tarnishing your reputation as a sender. A spam complaint about every 1,000 emails sent is a red flag.
What are your options? To begin with, immediately delete these contacts and ensure that you never email them again. Additionally, some email verifiers can detect these addresses in a list, giving you an opportunity to remove them before they raise an alert.
Some of your followers may leave, but you will have peace of mind knowing that your content will not be lied about.
Insufficient Testing
While pressing "send" on a new email is always exciting, seeing the "delivered" status does not necessarily mean it reached your subscribers' inboxes. It is entirely possible that it was delivered to their spam folder, resulting in low engagement and resource waste.
The most effective way to address this is to test emails for deliverability. After ensuring that they render correctly on all devices, consider testing their inbox or spam status with popular providers (many of the same verification companies offer this service as well). It only takes a few minutes and can have a significant impact on engagement rates.